Pumpkin Ricotta Stuffed French Toast
On Tuesday I tweeted this "Should I go Sweet or Savory for my Thursday post??" @bodaciousgirl responded with  "The other "S" – Spooky."  That request fit in with none of the recipes I had in the posting pipeline. Truly, I thought I was done posting Halloween. Not. Quite.
The one thing that is tricky about being a  food blogger is we tend to celebrate holidays a month or so before they take place. I have been in the kitchen a lot more than usual lately. I have been enjoying baking and everything pumpkin. Perhaps it is the wonder of the season or the constant need to put little treats in my kids lunch boxes. Whatever it is I love it!
This french toast would be perfect served Halloween morning, or any morning for that matter. As you know Stuffed French Toast is more a method than an actual recipe. It is my favorite morning breakfast. Each day when I bound out of bed at 4am, I pop one of these in a hot skillet and brew a pot of dark roast coffee.
While my Stuffed French Toast sizzles away in the pan, I open the window to take in a breath of cool fresh air. When it is plated, piping hot I take a seat & enjoy the dark, the stillness & this delicious, nourishing food. ahhhhhh
The outer edge of this breakfast sandwich is crispy from the egg, bread oil and heat. The inside is a whole other experience – creamy, almost like a pudding. Simply, amazing. Have fun decorating the tops of these with shapes that mimic your mood or the holiday season. They would be so cute with little Christmas trees, reindeer, stars, hearts or anything.
If you want double pumpkin flavor you can dip this french toast in my Homemade Pumpkin Applesauce. Roll the edges in cocoa powder and top with pillows of whipped cream or sweetened fat free Thick Greek Yogurt.
Pumpkin Ricotta Stuffed French Toast
Ingredients
2 slices Sprouted Grain Bread (I like Ezekiel brand)
2 ounces of Egg Whites or 1 large Egg, whipped with a fork
1 ounce unsweetened Pumpkin Purée
2 ounces low fat Ricotta Cheese
dash of Pumpkin Pie Spice
dash of Cinnamon
dash of Salt
Vanilla Stevia Drops or your favorite Natural Sweetener to taste
Cooking Spray or Butter

Optional Toppings

Greek Yogurt
Method
Spray or butter a medium skillet. Heat over medium high heat. Put egg in a bowl and (whisk if you are using a whole egg.) In a separate bowl combine ricotta, cinnamon, pumpkin pie spice, salt and natural sweetener of choice. On one piece of bread layer on ricotta mixture. On the other piece of bread layer on the pumpkin. Combine the two to make a sandwich. Dip the sandwich in the eggs and flip so both sides get soaked with egg. Place french toast in pan and cook for a few minutes until browned. Flip and brown the other side. Lower the heat if needed so this does not burn.
Serve with whipped cream, nuts, greek yogurt, maple syrup or a dusting of powdered sugar.

Notes

I used canned pumpkin purée in this recipe. Food For My Family has a great Homemade Pumpkin Purée post.
Low fat ricotta tastes the same to me as the fuller fat version. I would rather save my fat calories for a whipped cream topping.
You can cook up a few of these ahead of time. Seal tightly & store in the fridge. When you want one, simply re-heat in a lightly greased skillet. Talk about fast food!
https://marlameridith.com/pumpkin-ricotta-stuffed-french-toast-recipe/
Copyright © 2015 Marla Meridith Enterprises, LLC - All Rights Reserved.
Variations
Use sweet potato purée instead of pumpkin.
Slice up your favorite fruit instead of pumpkin.
An all fruit jelly would be a fun spread with the ricotta too!
Instead of pumpkin pie spice, you can try a Chai spice blend with cardamom.
French Toast Recipe Links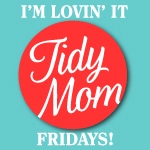 This post has been included in TidyMom's I'm Lovin it Fridays