I love Chicken Noodle Soup no matter what the season. I have experimented so many different recipes and this is now my favorite. It's so wonderful to have a large pot of soup ready for when the kids come in hungry from sports…or after a fun-filled day on the ski slopes. What makes this soup extra special & uber delicious is the addition of my homemade Perfect Roast Chicken. It's worth the time to make the chicken like this. Besides, you will then have some chicken left over for other dishes. I hope you enjoy my Ultimate Chicken Noodle Soup.
Not only is this soup super tasty, but it is wonderfully nutritious too!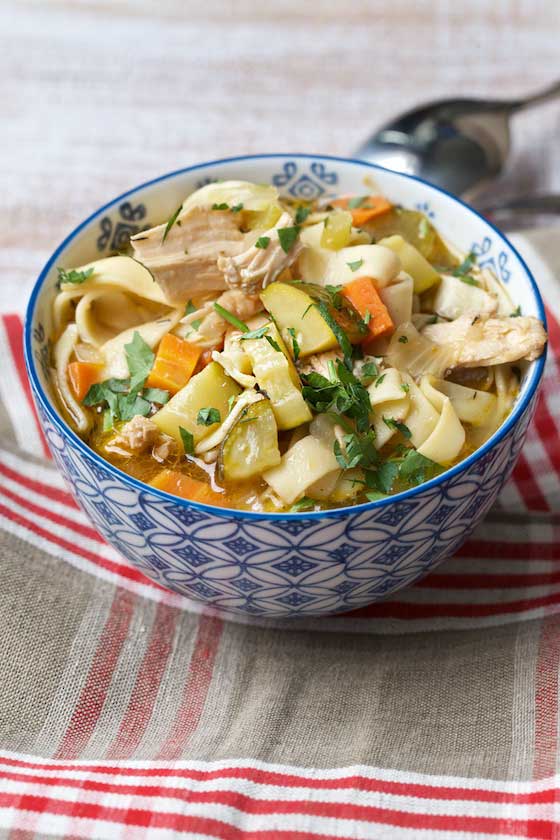 Click HERE for recipe details.
SaveSave
~ Marla Meridith