I'm not sure if it a a good thing or not, but as a food & lifestyle blogger I start thinking about holidays about 2 months before they happen. Since September/Back to School it has been a wild ride with Halloween, then Thanksgiving onto Christmas, New Years and now Valentine's Day! Let's not forget about all of the travel, work, kids, school and family activities.
Way before a holiday approaches my mind spins in all kinds of creative ways. I think about food, recipes, crafts & photography. All. The. Time.
I love sharing ideas that go way beyond recipes. My plan is to design more & give you DIY printables and crafts a bit more often.



I love all holidays, even simple "normal" days.
I also love to design little cherubs decked out in plaid.
Do you like chocolate truffles? I sure hope you do 'cause I love them. I have a great new truffle recipe I will be sharing soon. So you can make the ones you see in the photos.
That is assuming you want to….
In shades of pinks, blues, reds and greens these designs are versatile, sophisticated yet playful to suit many projects.
I have a thing for sparkle. I hope you are OK with that. You don't have to use the foamy stickers if you don't want to. They were all over my kitchen table from my daughters craft projects.
They are also hiding out in my purse. You can read more about that over at  the new blog That's What We Said. It is a great place to share giggles with the creators Kristan Confessions of a Cookbook Queen & Shelly Cookies and Cup  Over there is a sneak peek at what I keep inside my purse.
For the mason jars I printed the flags and cherubs on card stock at about 80% of the full size. For the burlap wrapped flowers they were printed at 100%.
You can print these little flag tags and angels for yourself. Even better…for FREE. Best news you have heard all day. I know…
Just remember ~ all you need is….
Hugs are good too! XOXO
Here is the link to this Valentine's Little Angels Design PDF on my Facebook page. I would love if you email or send some photos of your craft projects to me on Facebook if you use these designs. It would be so fun to see all of your creativity.
Important Usage Information
I am so pleased to share my graphics with you. Before you download here are a few important bits of information.
The downloadable pdfs in this post (as are all the photos, recipes and everything on this blog) are free for the looking and are for personal use only. They are strictly not for commercial use. If you wish to incorporate any of my designs, photos, graphics in your own personal projects & blogs, please credit me and include a link to MarlaMeridith.com and/or this page. You may not not distribute any of my downloadable files. As a courtesy please do not link directly to a downloadable file but rather to this page. Thanks for understanding and taking the time to read this. Enjoy! ~Marla
Valentine's Day Links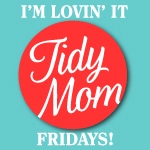 This post has been included in TidyMom's I'm Lovin it Fridays
~ Marla Meridith