I sure do LOVE strawberries. This perfect fruit has a just right blend of sweet ~ tart flavor. I use 'em often in my recipes and of course enjoy them out of hand.
Whenever I post somethin' with strawberries you guys go kinda wild. Sooooo here are 50 recipes you need in your back pocket
There are quite a few from MarlaMeridith.com and also a selection from around the web…..

Strawberries 'n Cream Quinoa Porridge
Homemade Whipped Cream: Vanilla, Chocolate & Strawberry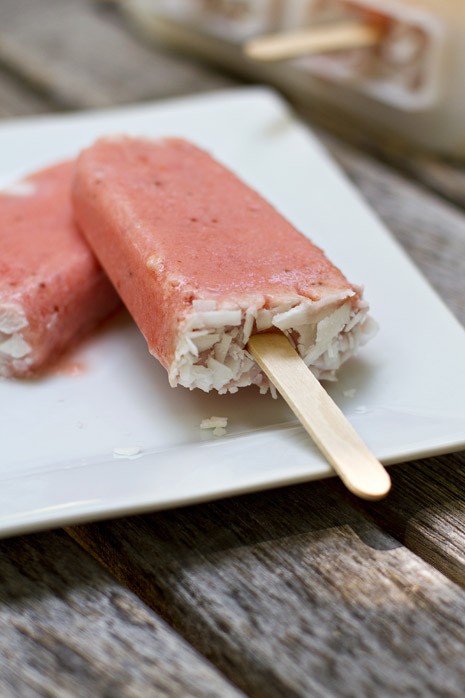 Strawberry Peach Coconut Popsicles
Sunny Strawberry Sandwich Cookies { gluten free + vegan }
Strawberries & Cream Whoopie Pies {gluten free }
Citrus Roasted Strawberry Parfaits
Strawberry Rhubarb Compote Parfaits
Peanut Butter & Jelly Breakfast Bake
Tutti Frutti Stuffed French Toast
Strawberry Mozzarella Stuffed French Toast
Strawberry Banana Breakfast Bake
Strawberry, Roasted Corn & Avocado Salsa
Grilled Chicken Salad With Strawberry Vinaigrette
Breakfast
Brownies & Bars
Cake
Cocktails & Shooters
Cookies
Cupcakes & Muffins
Doughnuts
Ice Cream, Sorbet & Frozen Yogurt
Pudding
Savories
Shakes & Smoothies
~ Marla Meridith