Gotta tell ya how much FUN I had taking these pictures. You see…..I have a deep love for blueberries. I even have a board on Pinterest dedicated to this lovely berry…Blueberry Bliss.
These pops are a creamy dreamy treat to tempt your tastebuds…perfect for July 4th, pool parties or after camp/school snacks!
Do you have fun plans for July 4th? These pops would be perfect for patriotic themed parties.
They are super healthy & sugar free too!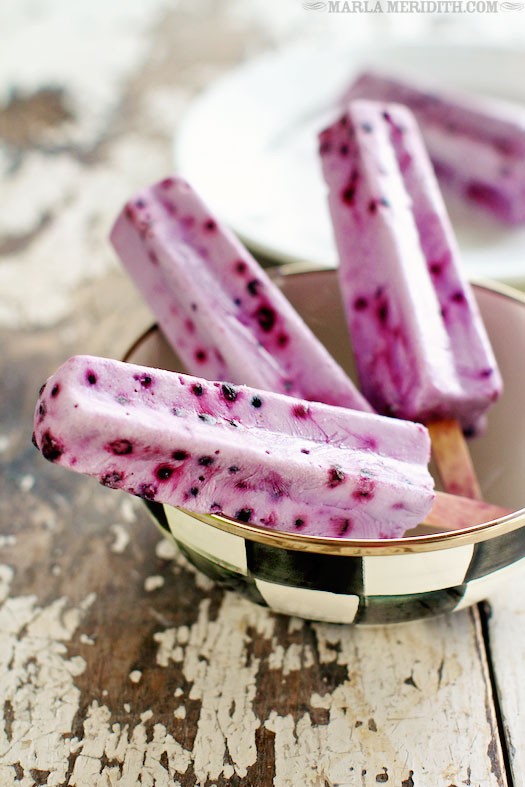 I was so into this photo shoot, my fingers were stained with blueberry juice for days…
I used frozen berries for this recipe.
You see they started to defrost all over my metal tray.
I scooped 'em up with my fingers…hence stained purple hands & fingers.
Not only do I love blueberries….I love sour cream too. In savories and desserts.
It is wonderful in baked goods (cakes, muffins, cookies) as it adds great flavor and texture. It is also wonderful in shakes, ice cream and popsicles.
These icy pops take minimal effort and yield big smiles.
Enjoy!
Popsicle Recipe Links
Save
Save
~ Marla Meridith