Looking to make your own fireworks with great fashion? Look no further, I've got festive styles for you right here…
I cannot believe that July 4th is creeping up on us so quickly! Gosh, do these beautiful summer days buzz by or what?! I adore red, white and blue and lots of stars and stripes….this is the time of the year to show them off. Here are some of my favorite picks to wear no matter what you are doing to celebrate those sparkle boom booms, that's how my daughter referred to fireworks when she was a tiny one! She certainly nailed a descriptive way to talk about an already fabulous holiday.
These Fireworks Fashions: What to Wear for July 4th! can take you from the day into night. Don't forget to layer on that sunscreen, that summer sun is a sneaky one. Happy shopping friends!
We are so in love with this 1901 plaid button down that has all the July 4th colors! Wear with shorts, a skirt or jeans.
Nail colors to celebrate the red, white and blue. Use just one or combine for totally festive fingers!
1.Butter 2. & 3.Christian Louboutin 4.Oribe 5.Nars
These Frame jeans are comfy and adorably stylin!
Will your plans include taking a dip? This cute one shoulder striped swimsuit from J. Crew is selling out quickly!
Need a way to tote around all your essentials? This blue Frame tote will carry it all!
If you need to cover up, this laser star print denim jacket by Topshop is all you'll want.
Keep the sun off your face and stay in the shade with these adorable straw hats by Lola. I have one that I wear all the time!
Dress things up with this pretty lace dress by ASTR.
If you love the fresh look of summer whites as much as I do, then you should go for this dress by Joie.
How adorbs is this monogrammed purse by Kayu? It's a great price too!
Accessories should never be forgotten…especially ones with tassels! Shop for these BaubleBar earrings for a great price at Target.
This Wildfox star spangled sweatshirt is soft and oh so sweet.
I am completely obsessed with white booties this year! These studded ones by Chloe have been on my haute list for a good long time.
This dress from Anthropologie is super flattering and can make a presence at so many summer gatherings!
This Balenciaga purse is to die for. If you get it first let me know!
I can never have enough navy in my wardrobe. This outfit by J.Crew is no exception! Wear as separates or together. Shop the skirt. And the top.
These blue clogs from Boden will be your new summer go-to shoe!
These lounge shorts by Alternative are comfy, cute and will leave everyone who sees you starry-eyed.
These Marc Fisher espadrille sneakers have a little bit of sparkle and of course those fun white stars!
Don't forget to protect those pretty peepers. Loving this style by Quay.
Never forget that sexy pout….we love this lip tint by Bobbi Brown.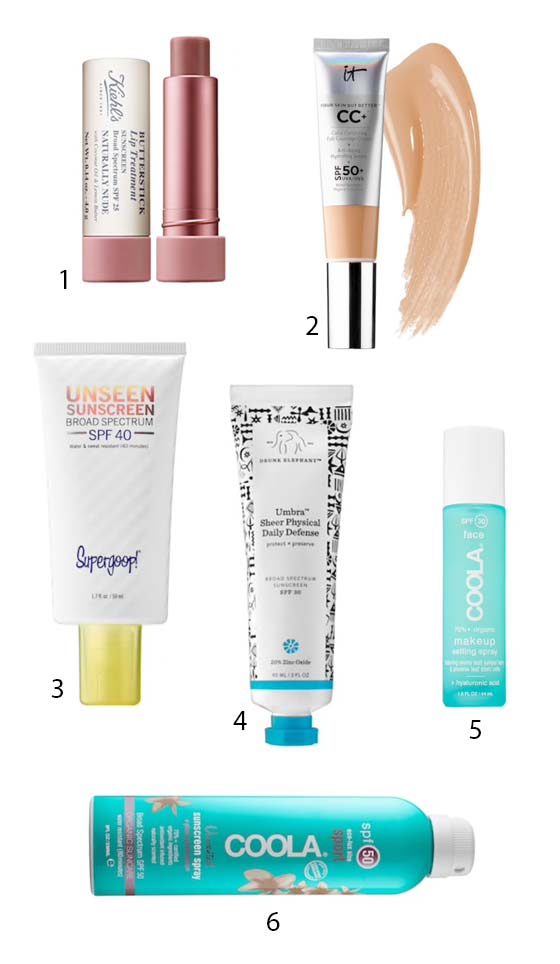 As mentioned earlier…sunscreen is essential on sunny summer days. Here are a few bestsellers that I also happen to rely on.
Kiehl's Butter Stick with SPF 25 2. IT Cosmetics face cream SPF 50+ 3.Unseen Sunscreen by Supergoop SPF 40 4.Drunk Elephant SPF 30 5.Coola makeup setting spray SPF 30 6.Coola SPF unscented 50 sport spray for body
~ Marla Meridith