<![CDATA[
wow. WOW. This came to me in a dream. Or something like that. I was at the grill ~ having a grand time with corn on the cob & hot dogs. That's all fine & dandy. But what was on my mind? Grilled cheese. Sooooo Grilled Corn 'n Dogs Grilled Cheese had to happen. Let's take a look…
What makes this  grilled cheese a little different is layering on the extras..beyond the cheese.
I love to cook on our outdoor grill in the summer. To make this: brown up & char those ears of corn & dogs. Pull 'em off the grill. Slice the kernels off the corn. Slice the hot dogs into pretty pieces. Put those aside for a few minutes while you heat up that cast iron skillet on your stove top (or the grill)
Remember my Cast Iron Skillet Grilled Cheese? Well this is that with a few additions.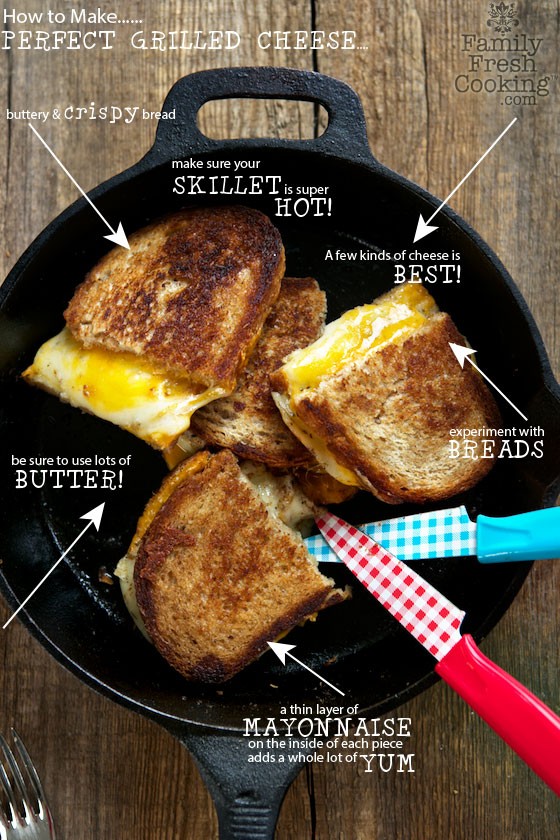 Add this Baby Spinach Grilled Cheese to your to-do list as well.
Top two slices of bread with some mayo & Colby Jack cheese (or your favorite cheese.) Layer on the corn & hot dogs. Be sure to butter up your skillet & heat it all up until things are melted & crispy.
Enjoy your grilled cheese! [amd-zlrecipe-recipe:411] Grilled Cheese Recipe Links
]]>
~ Marla Meridith