<![CDATA[This weekend has been sooooooo fun! I've proclaimed November 15th as our Moose's 1st birthday (he's a Second Chance doggy, so were not sure of his natural birthdate) We had a super fun little party. Take a look…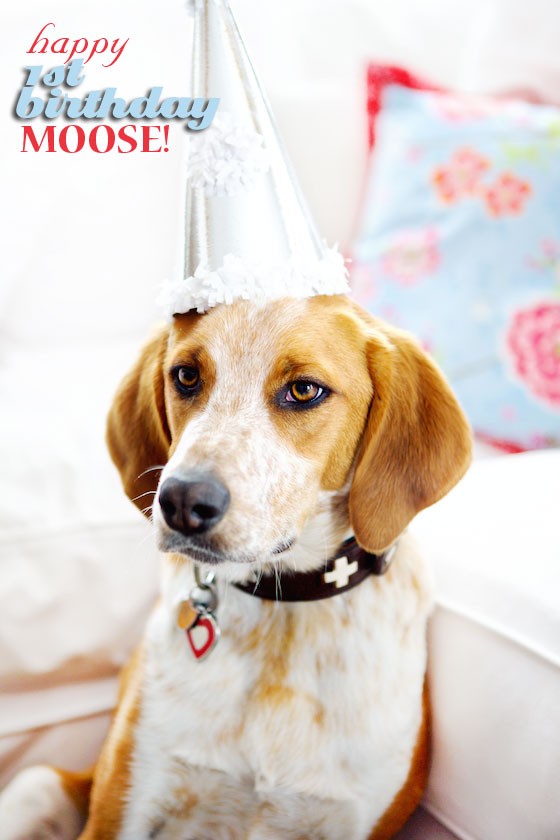 Moose has become our best friend, ultimate hiking partner & most loved family member. You could say we are all obsessed with him & it would be a unanimous YES!
We adopted Moose in early September. We've been wanting a dog for sometime, but thought were never quite ready.
The answer was to jump right in! As soon was I met this guy I knew he was the pup for our family. He proves that right every second of every day.
I cooked up a birthday rib eye steak for him…
And then I made him pose near it. That was tricky 😉
He waited patiently for it.
As patiently as a meat eating 1 year old could wait…
Getting closer…
Closer…
The tongue was out in seconds!
We gathered around to sing him Happy Birthday & to give hugs!
He looked very debonaire in his party hat. The kids, myself & the hubs shared lots of giggles…
Happy Birthday Moose & thanks for touching our lives with your insatiable love. xo]]>
~ Marla Meridith