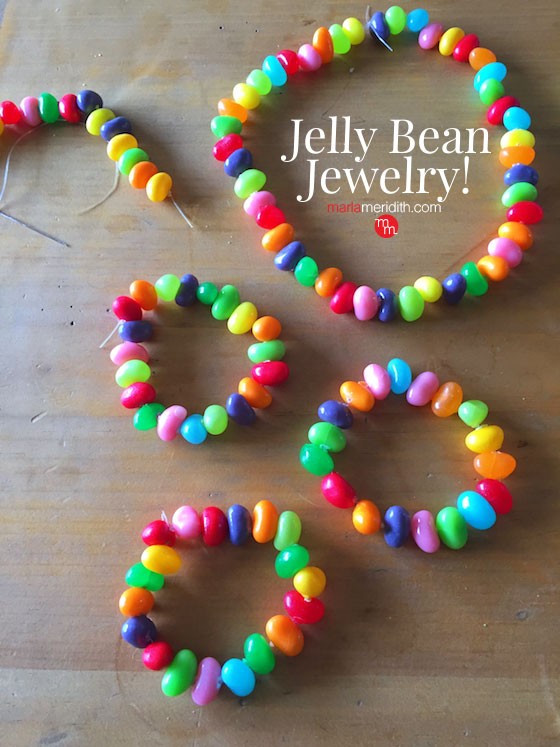 The Easter bunny is hopping over in just a few days, can you believe it?! Where did the winter go? We've been experimenting with all kinds of edible Easter crafts & this Jelly Bean Jewelry has won the hearts of my kids and myself! This craft is super easy & is a festive way to display your love of the season. Besides, when you are craving a sweet snack you can eat the jelly beans!
Follow me on Snapchat at @marmeri where I will be sharing loads more Easter inspo! Please don't forget the Peeps Play Dough craft I posted earlier this week. That's really fun too!
Here's a project video which includes the snaps I shared.
All you need to make this craft:
jelly beans
needle
clear stretchy thread
scissors
Instructions:
Cut a length of cord appropriate for a bracelet or necklace. Have a little extra length for knotting and tying.
Tie a knot at the end of the cord.
Thread the needle.
Start "sewing" the jelly beans through the centers, making a strand long enough to wear.
Work on a surface that you won't poke any holes in (a cutting board is good)
When you have a long enough strand, tie the ends together.
Xo
~ Marla Meridith