Summer salads are more than welcome any time around our house. Especially main course salads that are jam packed with healthy, protein packed ingredients. Tabbouleh (aka: tabouleh, tabouli) is a Lebanese dish traditionally made with soaked (not cooked) bulgur wheat. Mixing things up a little bit here, I use gluten-free quinoa instead in this recipe. Both ingredient options taste great though. Signature flavors in this salad are fresh mint and Italian parsley. I added chickpeas and feta cheese to up the game. Enjoy!
Watch the VIDEO here.
Click HERE for recipe details.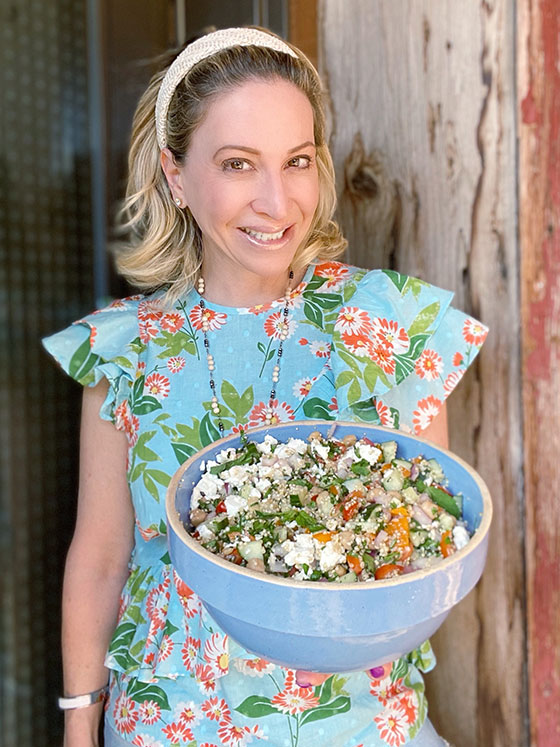 ~ Marla Meridith