From the very moment Bev hit the food blog scene she dove in and created a HUGE splash. She has kept up the pace ever since with her sass, wit and charm.
We have not yet met for reals, but I just KNOW we will hit it off fabulously when we do. Have you ever checked out her blog BevCooks.com? Oh you must! She creates amazing recipes and takes really pretty photos them ~ not to mention you will giggle really hard with her silly writing style. Bev is a savory loving gal. Her recipes are great for lunch, dinner, entertaining an Project LunchBox.
Let's see what Bev has cooked up for us today…(Bev, I haaaaad to add your Fried Zucchini Chips!)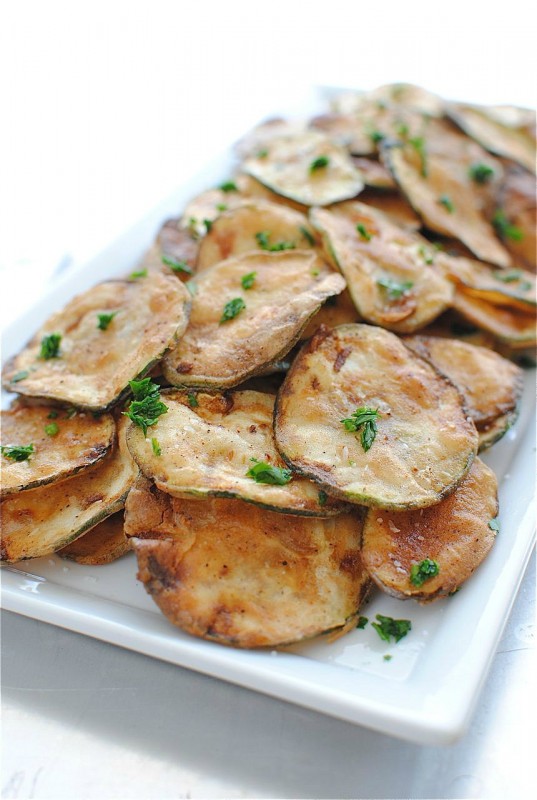 Helloooooooo. (That was my best Jerry Seinfeld voice. Could you tell? No? Oh.)
First of all, huge thanks to Marla for letting me showcase a few little DITTIES on her site today! She always has the most beautiful looking food, dang it, and the most enticing photography that it kind of makes me want to punch her a little. But I won't. Not today.
So basically, I'm Bev. And I have a blog called Bev Cooks. Because I cook. And my name is B – oh, you got that. I tend to lean mostly towards easy, weeknight, simp to the pimp, savory meals because the idea of baking something sweet makes my brain leak gaseous fumes. But in the most darling way possible! I think.
I'll keep this short since we just met and things are going too well for us right now for me to keep talking.
Aaaaand draw the curtain! THERE'S NO BUSINESS LIKE SHOW BUSIN – oh.
1) Penne with a Roasted Beet Sauce – I mean, does that color not freak you out or what?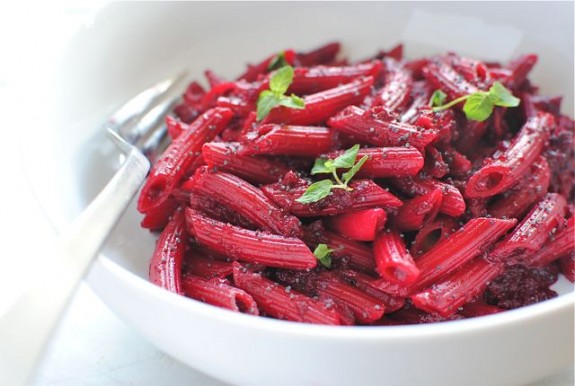 2) Simple Tandoori Chicken Naan Pizza – Seriously. Just a few ingredients and you might as well hire a band for the party in your mouth.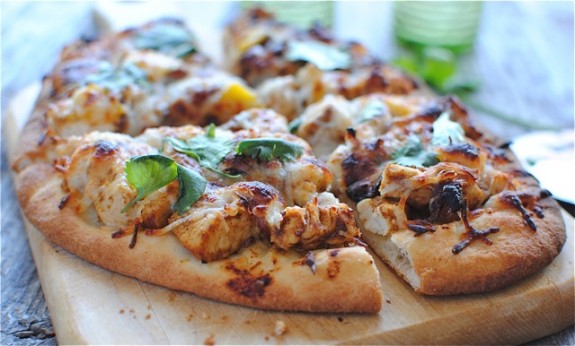 3) Summer Garden Vegetable Pie – Yeaaaah, my garden is basically in labor like ALL THE TIME.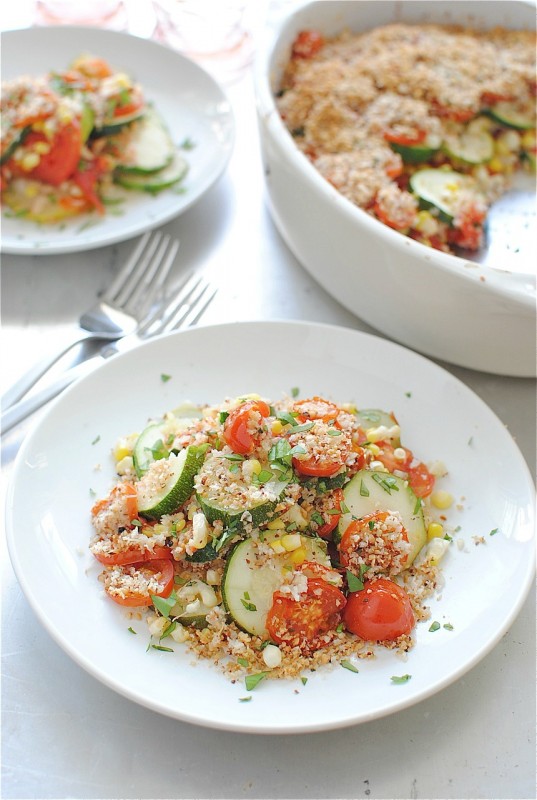 4) Lemony Roasted Potato Salad – No mayo, dudes. N.O.M.A.Y.O.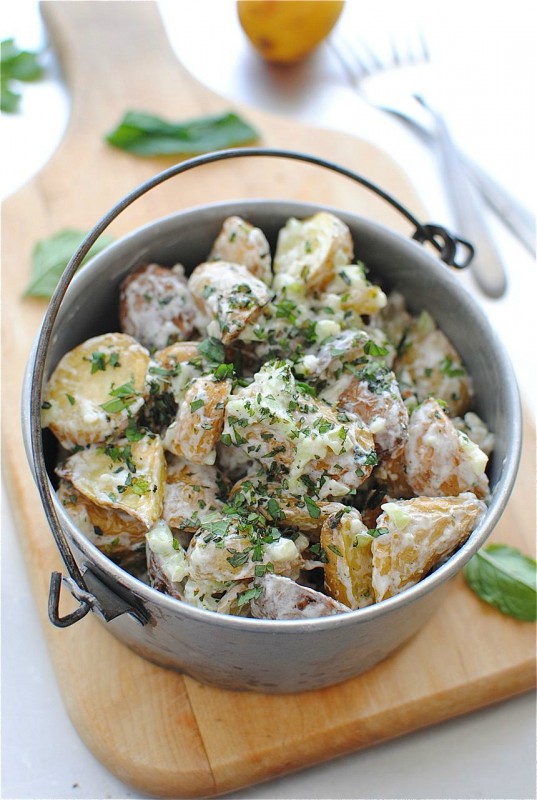 5) Seared Salmon Salad with Kale and Garden Vegetables – Sometimes I like to pretend I'm Gwyneth Paltrow. I wish I even knew what that meant.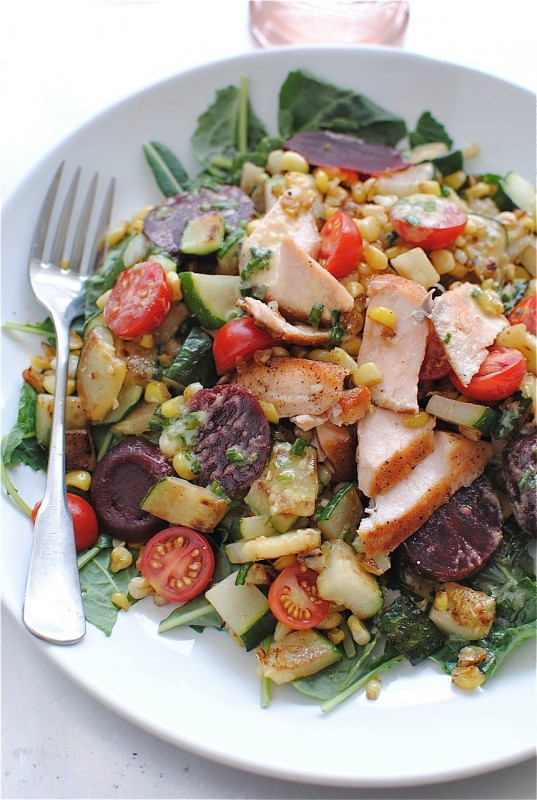 So yeah, you should totally come by my site sometime and stay foreveeeeer. I MEAN, for as long as you want! (she says as she hides the lock and chains behind her back and wipes the foam from her mouth.)
Bev's recipes featured in lead collage are:
Thanks so much for visiting and tempting us with your fine cooking miss Bev! All photos in this post are from BevCooks.com.
Stay in touch with Bev on Twitter and Facebook too!
~ Marla Meridith