Isn't this such a great time of the year? Before we know it the Easter bunny will be hopping around and the trees will be blooming. I've got really great recipes and cool crafts that you need to try. Looking for fun things to do with the kids? All of these are fun for so many ages.
Peeps Play Dough: Did you know that you can make play dough out of Peeps marshmallow treats? You can and it's goofy and fun!
Easter Butterflies: All you need are mini pretzels and m&m's to make this delicious edible craft.
Rainbow Jell-O Easter Eggs: These take just a little bit of patience as each layer of Jell-O sets. But it's deliciously worth it!
Easy Shaving Cream Easter Eggs DIY: Did you know you can get these pretty pastel eggs with shaving cream & food dye?! It's fun, a bit messy and super festive.
Easter Chocolate Chip Cookies: The best of all worlds, chocolate chip cookies and marshmallow Peeps!
Easter Chocolate Nest Crinkle Cookies: These cookies are so yummy, chocolatey and gluten free.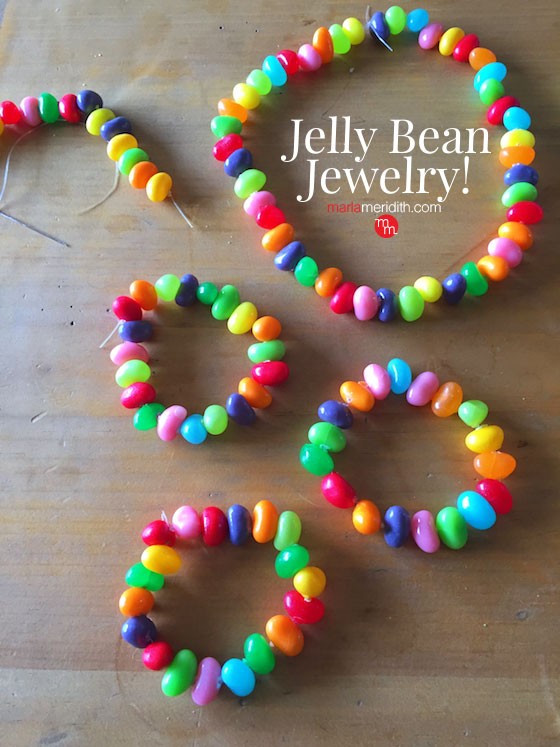 Jelly Bean Jewelry: Put away the diamonds and sport jelly beans for the Easter bunny!
Pretty Easter Sugar Cookies: Don't these cookies just scream Spring?!
SaveSaveSaveSaveSaveSaveSaveSaveSaveSaveSaveSaveSaveSave
SaveSave
SaveSave
~ Marla Meridith