One of our most cherished moments of the summer is the joy of eating fresh lobster! Lobster is not easily found in Telluride, Colorado. Thank goodness for mail order & an occasional shipment to the local markets. One of my besties ordered 20 live lobsters for us to indulge on for July 4th. I took leftovers home & made these Lobster Rolls for lunch the next day!
Lobster boils are a fun way to entertain. Leftovers can be used in so many ways. Just make sure that you have a gigantic lobster pot at the ready when your lobsters arrive at the door!
Isn't this mise en place gorgeous? I love the color of lobster meat!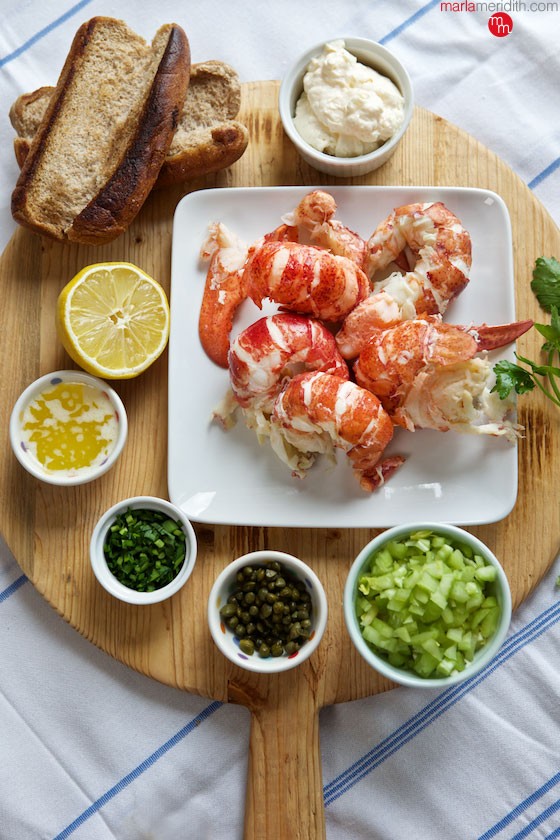 The nice things about lobster rolls is that you can season the salad with your favorite ingredients. I love to use capers in ours.
Serve them with potato chips & all kinds of luscious summer fruits like cherries & watermelon!
More amazing lobster recipes to try!
SaveSave
SaveSave
~ Marla Meridith