I love thinking back & pondering about all the trips I've been on the past few years. One of my stand-out favorites was my Alaskan Cruise on the Carnival Legend this past June.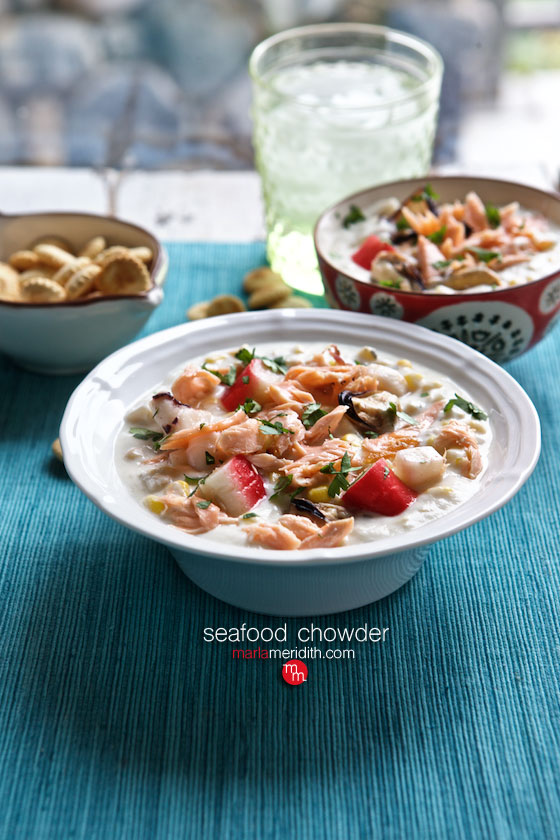 As we all know, Alaska is known for having some of the best seafood in the world. Salmon is one of their finest and most prized commodities. I enjoyed it quite a few times on and off the cruise. I found Seafood Chowder at all the ports we went to & couldn't wait to share this recipe with you! I've been craving this recipe non-stop!
[amd-zlrecipe-recipe:582]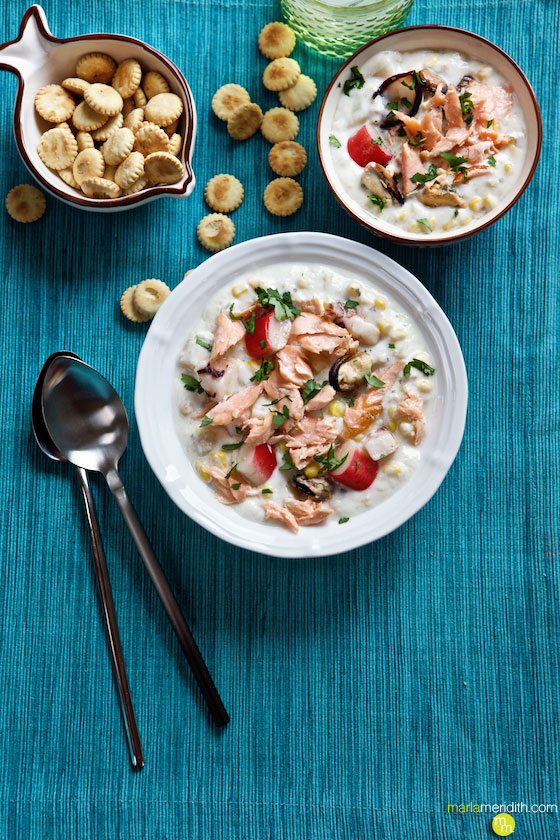 Fall is the perfect time to cozy up and enjoy a piping warm bowl of soup. This one is a full meal, chock full of seafood, potatoes & corn. The flavor is amazing! My whole family was smitten. If you wish to keep this a one-pot meal you can sauté the salmon in the same pan you are using to cook the soup. Simply cook it for a few minutes on each side with a tablespoon of olive oil over medium high heat. Remove from the pan, make the soup according to the directions below, then add the salmon back in!
To learn more about my trip please check out these two blog posts: Alaska Cruise on the Carnival Legend
And Epic Alaska! Both of these posts give you a great pictorial feel about what this Alaska trip was like. I could have used some of this warm chowder on that trip to see the huskies. It was a gorgeous sunny day…but a tad bit chilly when we were riding on the sleigh. Next time!
Bet you will feel the need to book a cruise soon too! Please visit Carnival for more information on their amazing Alaskan cruises and enjoy your soup….
This post was created for Away We Go with Carnival, the destination for getting in the getaway state of mind. Head on over.
~ Marla Meridith