This dish is perfect for back to school family dinners & there is plenty leftover for the lunchbox too! Fall can be totally crazy when we all scramble to find new routines. The lazy days of summer are over and we need to make adjustments with new schedules & commitments. I'm making things easier for you with this One-Pot Pasta with Beef & Broccoli. A delish weeknight meal that is simple to prepare & you will not have a sink full of dirty pots & pans when you are done cooking. In less than 30 minutes you can have dinner on the table. Anything to save time is a great thing!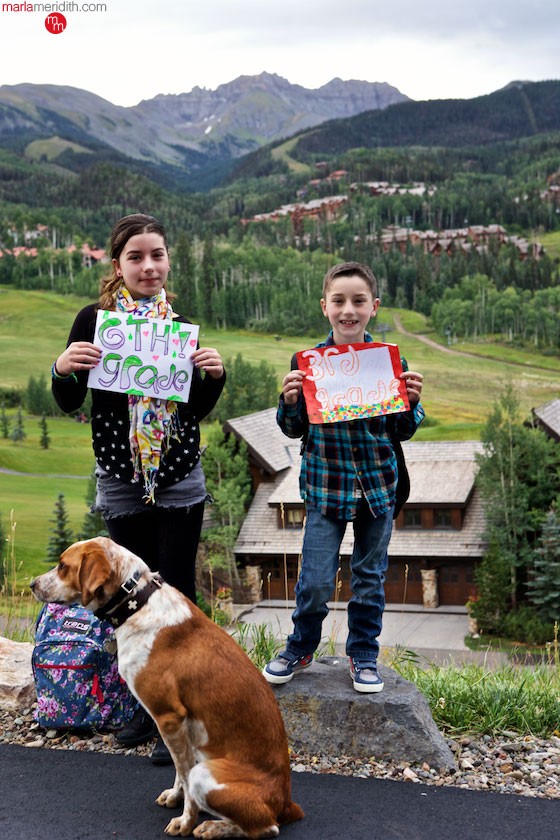 My kids are back to school & that means I have a few more minutes in the day to prepare delicious, healthy meals. You can use mostly pantry items in this recipe, which makes it easy to shop ahead. One of the most important things in my world is to make sure I feed my family a balanced diet filled with delicious & varied ingredients. This pasta covers all bases. It's energy packed and filled with protein & veggies.
As we plunge into a new school year (where did the summer go?!) one of my main priorities is to bring all of us healthy meal ideas that are just as great for dinner as they are in the lunch box. There's nothing better than leftovers that can easily be transformed into a lunch for the kids. One that they will love! There's nothing worse than when they come home with an untouched lunch. Not the case with this pasta!
I never realized that pasta can cook just as perfectly in a measured liquid as it can in a huge pot of boiling water. The flavors here are huge, as the pasta cooks itself in a broth hit up with some cream. Try it tonight & let me know what you think!
More One-Pot Pasta Recipes to Try!
SaveSave
SaveSave
~ Marla Meridith